I like high-waisted jeans. I've even blogged about it before. But I do not like...well...these. I mean, these take the term
high-waisted
to a whole other level. A level that is scary and dark and void of humor and love. ...Like, what are they?
Boob-waisted? Skyscraper Jeans?
I tried these on today at the mall with my wickedly awesome niece,
Marissa
, purely for
informational purposes only.
So, without further ado, please allow me to serve as a warning to others: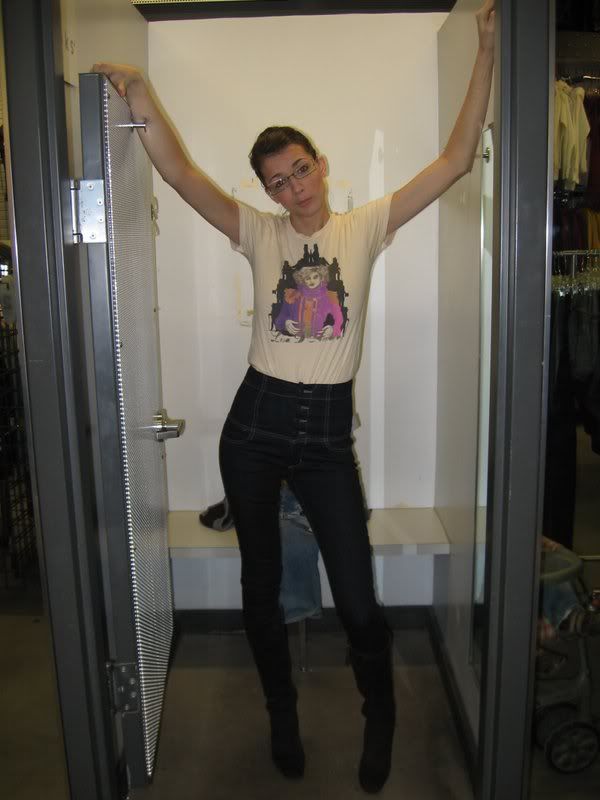 So, thanks so to me, you'll never actually consider these fugly fashion mishaps.
You're welcome.