...And by It I mean He, and by He I mean the man-child, and by the man-child I mean my son, and by my son I mean Cade, and by Cade I mean
Coolest.

Kid

.
Ever.

He survived the surgery, which means he
is
, in fact, alive, despite all my
aforementioned fears
. He was pisssssssed going into surgery, and afterward, he wouldn't stop screaming and trying to pummel me and Brandon, (
You stupid whores! You call yourself decent parents? Why would you do that to me?!
) But once we got him out of the doors of the hospital, he was right as rain. He went home and had two pancakes and some hash browns (should I be worried about comfort eating?) and crashed for almost four hours afterward, which was nice for me and Husband since neither of us had slept well the night before dealing with the aforementioned child's distress calls.
Today he woke up (after a really rough night) a happy camper. In the hospital they gave him
mint green
pajamas to wear, which was more or less the same color as the scrubs that all the doctors and nurses were wearing, so aside from a strong aversion that he'll probably have to that color for awhile, I think he's more or less forgotten about the trauma, which is good, because I remember a lot of the stuff that I had to go through as a child in the hospital and it royally screwed me up - but, you know, I straightened myself out pretty respectably.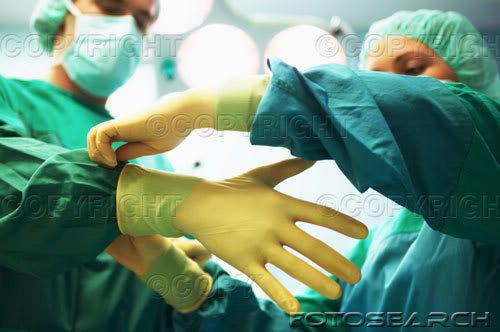 Mint green: the color of suffering, parents that abandon me, and yucky medicine.

So here's to hoping that he'll suffer no permanent psychological damage! And here's to realllllllly hoping that his cute little auditory organs heal up so that he can finally begin to be the sweet, well-mannered, and completely perfect child I know was being squelched in there, forced into hiding due to all his ear infections. Um, yeah right. But I can dream a little dream, can't I?