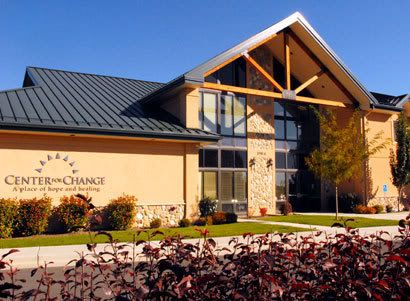 Evening snack was always something that could be easily pulled out of a box or a wrapper because the cook's went home after dinner, so it was something that didn't require really any cooking or time. That, of course, meant that it was usually a bakery item, or maybe popsicles. If you're thinking the fruity kind of popsicles, you're sadly mistaken. I once had to eat
two
Haagen Daz chocolate ice cream bars
AND
a fruity popsicle in fifteen minutes. I had like the worst brain freeze
ever
. The only thing that gets me through evening snack is that it's almost time for bed, and this means that I won't have to eat anything else that day and can go to sleep and preferably die or have something equally horrible happen during the night so that I won't have to wake up to face another day of weight gain. It didn't work out as I planned, but I still prayed to burst into spontaneous combustion or get abducted or something so that I wouldn't have to wake up in my sad prison. And obviously, nothing paranormal happened, other than my fast and significant weight gain. But, you know, I'm over it. Obviously.
Our last group of the night was music therapy (or, at least, it's the group I'm going to talk about on this lovely afternoon). I usually loved music therapy. The therapist leading the group was an absolute sweetheart, and aside from being a wee bit too thin, I was a complete and total fan of hers. But for the purposes of this series, I am going to write about an incredibly painful music therapy session that we had to participate in once every six weeks or so: karaoke.
And yes, you heard me right
.
Karaoke.

I am not a singer, just as I illustrated in my previous chapter that I am not a dancer. God left me sadly bereft of these two talents – or any, really.
So, picture this: On my first,
yes, first day
of treatment during my second stay, Karaoke Torture Night happened to fall on the same day as my admittance. I was sick – really, really sick. I had been in the hospital the entire week prior, so I was weak and slightly homicidal and a tinge
yellow.
Really, I was. Yellow I mean. It was weird. So I'm in no mood to go to any therapy, let alone friggin' karaoke.
So, the music therapist's only rule for this sacred ritual was that you had, absolutely
had
to sing. Naturally, I thought I was the exception to this rule, so didn't bother choosing a song, like all the other girls who were huddled around the CD's choosing the shortest song, or at the very least trying to avoid a painfully high soprano song. So at the end of the group, after everyone's already sung, there's me. And everyone's waiting for me to sing. I keep stubbornly thinking to myself that I'm not going to give in, that I'm going to stick to my guns (albeit small ones) and not sing. Yeah, didn't work. So I get up, and I'm singing a song by No Doubt,
Hella Good
. Have you ever heard this song? It contradicted every single thing I was feeling and thinking that night:
You got me feeling hella good
So let's just keep on dancing
Y
ou hold me like you should
So I'm gonna keep on dancing keep on dancing
A performance deserving of standing ovations
And who would have thought it'd be the two of us
So don't wake me if I'm dreaming'
Cause I'm in the mood come on and give it up
I'm feeling Hella Good so I'm going to keep on dancing
? Um, I don't think so.
A performance deserving of standing ovations?
Yeah, why don't you just call me Beyonce or Shakira and we'll call it good? Yeah,
right.

So, needless to say, the experience was mortifying. More than mortifying, actually, but I can think of no other adequate synonyms to describe my experience. As soon as the whole fiasco was over, I was desperate to find a corner so that I could promptly sit in it and begin rocking like an overgrown autistic child. But CFC doesn't allow rocking. I checked.
Apparently this exercise was to to help us get over our anxiety and our fear of life or whatever, but the only thing it gave me was a fear of another six weeks rolling around so that I'd have to do it all over again. Once I had to endure a girl singing a song from
Phantom of the Opera
, and she was not an opera singer. Or a singer, period. So, I mean, it was interesting. Just as Rachel's sole motivation to recover is so that she'll never have to go back to treatment to do Nia, (
Recovery now! Nia never!)
my motivation is to recover so that I'll never have to unleash my vocal styling's on innocent bystanders ever again. I'm sure you've all seen
My Best Friend's Wedding
, yes? Well, Cameron Diaz's singing was almost (but not quite) as bad as mine. And that's the truth.
Okay, okay. I said this was the last chapter, but I have a bit more to say, so I'll conclude tomorrow.