On the inpatient unit at CFC, we had four individual therapy sessions a week. This was supposed to be where the real nitty gritty work was done. We had an hour a day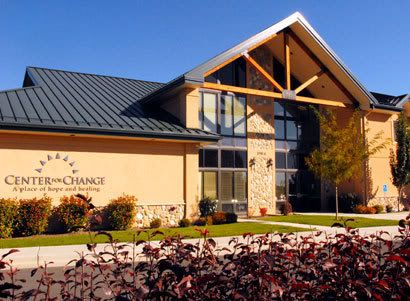 of one-on-one time with our therapist to really dig and discover where, when, and why the atomic Eating Disorder Bomb obliterated our life. Finding ground zero was necessary. We needed to explore why we insisted on killing ourselves with food (or lack thereof) so that we could turn around and begin changing and rebuilding our life.

My experience with individual therapy vastly varied depending on who had been assigned the task of wrangling me in and humanizing me into an un-anorexic girl. This wasn't easy, and I'm sure none of the therapists volunteered for the job. For realsies. I would've avoided me like the plague.

My experience with different psychologists varied from a therapist who babied me and held me the entire hour of therapy while I sobbed my eyes out, to a woman who mentally beat my ass to the ground and didn't stop there. She kept crushing and kicking…karate chops, round-house kicks to the ovaries, you name it. Her goal was to give me a nervous breakdown and she very literally succeeded. But that might be another blog for another day. Or not. It's kind of tender to talk about. Who likes expound on their own nervous breakdown? That's a wound that wants to stay closed, thank you very much.

But a therapy session (sans total and complete breakdown) might go something like this:

My therapist will come and find me. I may be in another group, I may be in study hall, or I may be engrossed in another really inappropriate conversation with a fellow prisoner on the unit. Once she comes to claim me, we have the really long walk from the unit to her office. This was usually in a completely different building, and because the walk lasted more than a few minutes, moronic small talk was usually required that was cruelly awkward.

Therapist: "Hi, Brie. How are you today?"
Me: I'm locked up in a crazy loony bin, you dummy. Why would I be anything but supremely bored and pissed? "I'm fine. Thanks."
Awkward silence
Therapist: "The weather sure is nice out today."
Awkward silence
Me: I wouldn't know, would I? I'm behind locked doors. "Oh yeah. It looks nice. I guess."
Awkward silence
Shuffling along
Looking at her shoes (props to her, by the way, she's got some smokin' boots on. If only her people skills were as practiced as her fashion sense)

And finally, after the trek across CFC campus, we arrive in her office. I am out of breath from walking up the stairs, because my sad little self is still too weedy to have much energy. I try to hide this. Being normal is usually a must if you want your therapist to let you out of prison. You can't go acting all weak and winded. So I look as strong and, you know, healthy as possible, and sit in the corner of the couch and curl my legs under me, where I without fail always sit. My eyes automatically rove the room for a pillow to plop on my lap to cover the quickly growing surface area of my stomach and thighs. She knows this trick and tells me she took all the pillows out of her office so that I wouldn't have anything to hide behind. Thanks a million, Freud.

"So." She looks at her watch. I look at the clock. Fifty minutes left. "What do you want to talk about today?"

I shrug my shoulders. She knows what she wants to talk about, and I wait for her to bring it up. She doesn't disappoint.

Thus begins the airing out of my issues. We pull them out, string them like popcorn on a Christmas tree, but only she admires our handy work. I think it looks hideous. I begin to feel exhausted. She looks hopeful, like maybe she's actually helping me. I know, right? Weird.

On boundaries:
I know, I need to set them. I suppose I don't adore being someone else's door mat.

On being congruent with my emotions:
Yes, I know it's okay to be serious and stop cracking jokes. But will I? No.
(Cue argument)

On my body:
Brie, you're not fat.
Yes I am.
No you're not.
Yes I am.
I'm not going to keep arguing with you.
Whatever. But I am. Fat.
No you're not.
Yes I am.
I'm ending this conversation.
She turns her head and takes a deep breath when the vein in her forehead starts bulging. Making her mad was fun.

Sometimes I cried, but not usually.
A lot of the time I begged her to let me leave.
Sometimes my thoughts wandered to yearnings for me to birth my food baby.
A lot of the time I was scared. I didn't like feeling vulnerable. I didn't like her reading me as if I were an open book for anyone in the library to open and peruse. What if she read me wrong? What if she skipped the ending because she assumed she knew it…that I would not recover?

Once upon a time there was a girl named Brie, and she suffered from anorexia. And she was sick. And she never got better. The end.

That wasn't how I wanted my story to end, so, despite my fears, I talked.
And talked. And talked some more. I wanted a happy ending.

And I got it, right? I'm happy. And I'm recovered. Mostly. And that, right there, is beating the odds.