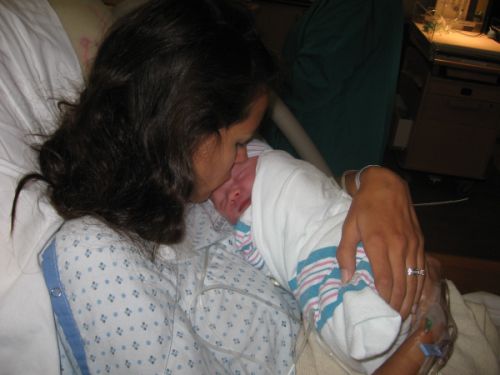 The pain was overwhelming.
It eclipsed any other feeling or emotion. There was no joy, no anticipation at the pending arrival of the baby.
Just pain.
Pain so intense I wondered how I could not be dying. I was screaming. Shaking.
And then relief.
And then he was screaming. He was put in my arms, his wriggly, purple, naked little body, and the pain, which seconds before had been about to kill me, had been all-consuming - was completely forgotten.
Even covered in birth matter and blood he was the most beautiful thing I had even been blessed enough to behold.
He was mine. I had made this small, perfect human being. His squashed little face was nuzzled against my chest and I grinned. I laughed. I cried.
And I knew that I would have gone through the pain and grief and anxiety and agony and fear and the myriad of other experiences and emotions I had endured during my nine months of pregnancy again and again if I had needed to for this perfect child.
My child.