THIS BEACHED WHALE:
AND THIS HOT MESS:

AND THIS TEENY TINY MAN:
Made my Christmas tree go from looking like this:
(to the left)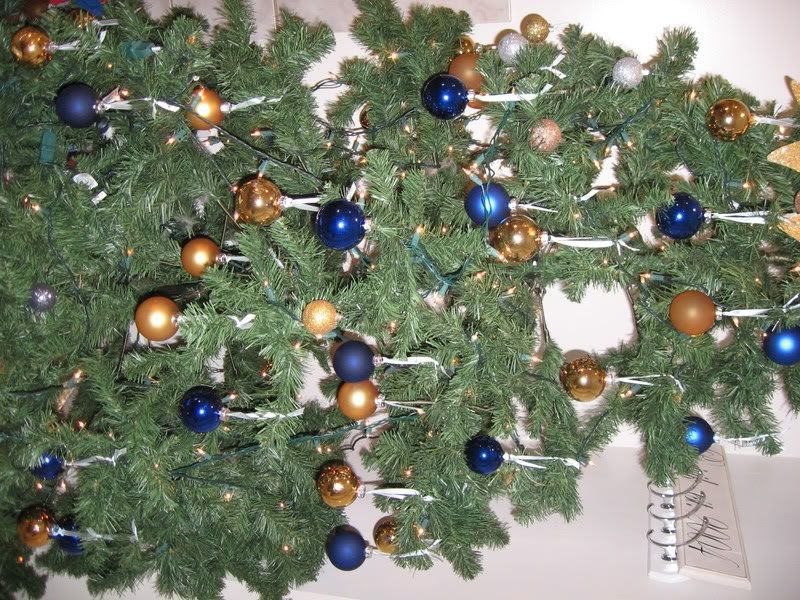 To that depressing monstrosity above (sigh).
Cade's lovingly broken about 48,489,548,372 of my ornaments, while Hairy has taken a liking to Spiderman-ing it up the branches, massacring the poor thing so that it is absolutely, irrevocably, the ugliest piece of sadness I have ever seen. And Bobbi, well, mammoth she is, pretty much ruins it just by looking at it, I swear.

That's it. They win. They've defeated me. I've decided that I'm really, really ready for Christmas to be over.