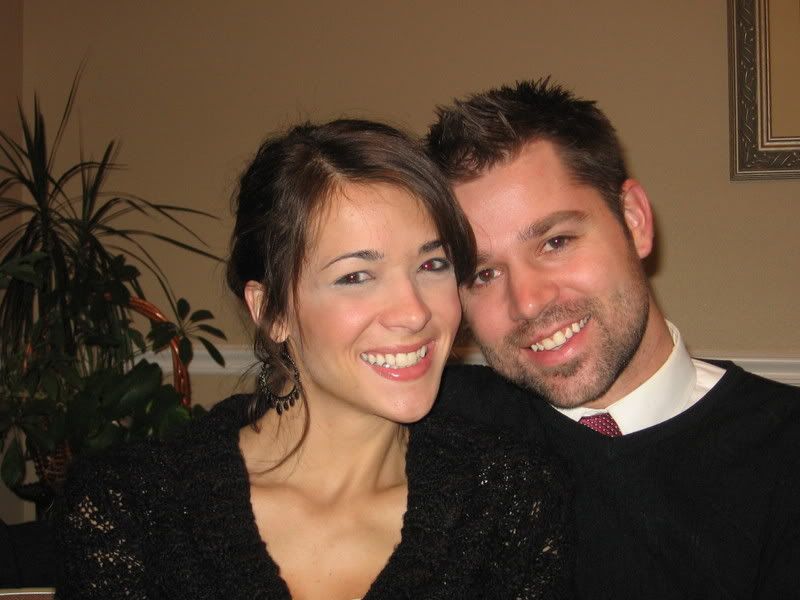 My holiday was wonderful. The festivities began on Sunday with the annual Brown Family Party. It began with a lovely candle-lit dinner.
Brandon and I had a silly old time taking pictures and feeling the love, as you can see. :)
The night really got interesting when we had the white elephant portion of the party. Now my family is notorious for not only bringing naughty gifts, but gifts that will undoubtedly make fun of a few of the family members. This year we completely out-scandalized ourselves, no kidding. Between someone (my bet's on my dirty sister) bringing a men's thong made out of candy necklaces, there was also used lingerie, strip poker cards with HUGE underwear, (okay that was me!) and a teeny tiny bra with an oh-so-clever poem attached making fun of the (um, several) women in the family who have had, well...enhancements...
I mean, wow. No one was safe - it was horrifying to even open the gift you had chosen, because you didn't know what kind of ridiculous monstrosity would be waiting for you. It was deliciously humiliating. :)
Christmas Eve was delightful. We drove up to Bountiful and had a party with Brandon's side of the family. There was an abundance of yummy ham, meat balls, (a bit sketch) and salads/casseroles galore. The ice cream cake especially tickled me, though. Peppermint ice cream with an oreo crust with chocolate syrup. Can it get any better than that? My stomach says NO!
Because it snowed a million and a half feet that night, (no, really) we decided to hibernate in the house rather than chance death trying to drive to my sista's. We had fun watching Elf and wrapping presents, though... and taking more pictures.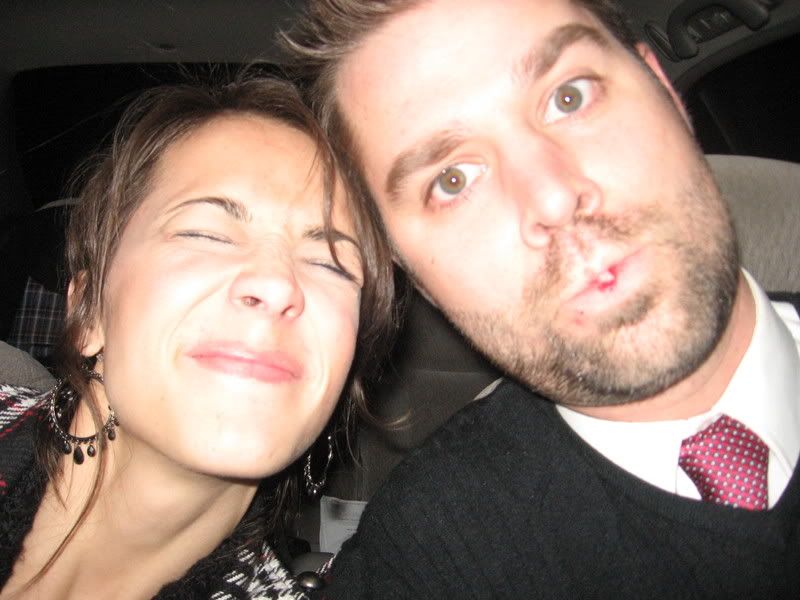 Brandon had a grand 'ol time looking like a scary mo fo with a candy cane in his mouth, while I (obviously) struggled to come up with "odd" facial expressions.
Christmas itself was amazing, of course. Brandon surprised me with a new iPod Touch, which promptly sent me into squeals of delight. We spent the day playing Rock Band on XBOX, and even though I have maybe the worst singing voice since Cameron Diaz in My Best Friend's Wedding, I had a splendid time rockin' it out. We also (finally) got a camcorder, which Santa was so sweet to remember. We had a riot recording Cade opening presents and promptly disregarding all of them to play with the vacuum. Oh, the irony.
And there it is. I not only got to be with my incredibly amazing family, but I got to spend it with some pretty darn cool friends, too. Whit and I had a fricktastic time playing Rock Band and dueling it out on Dance Dance Revolution. (We missed our Alana baby though.)
To finish the holiday break off before I headed back to work, mi madre y yo went to Barnes and Noble to peruse the books and buy some delish hot chocolate from Starbuck's. Just my kind of activity, no kidding. I love my mama. What a sweetheart.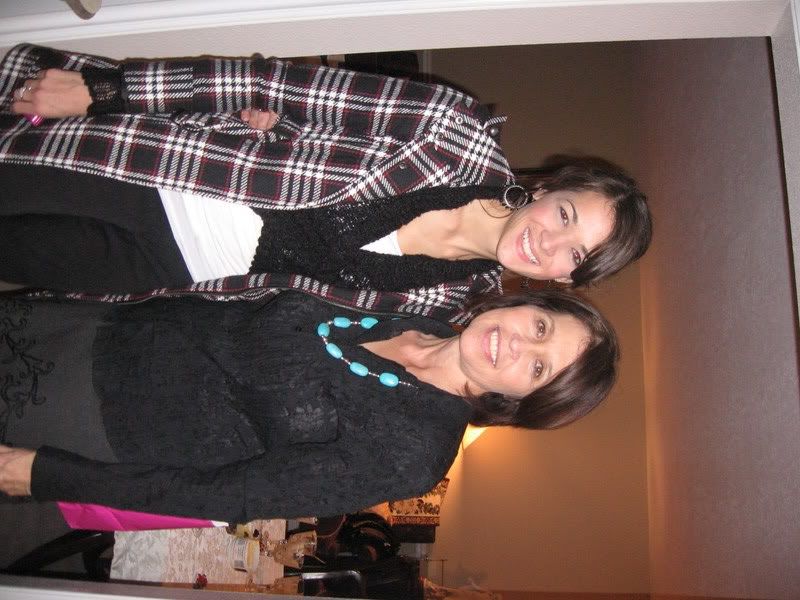 Well there you have it. My holiday. I hope yours was as perfect as mine was. :)